The visual identity of Living Symphonies has always been a vital part of the work, working very closely with designer Patrick Fry whose vision has guided and directed its design from the outset. We're thus delighted to have the piece's visual identity celebrated by a writeup by excellent design blog It's Nice That.
They speak to Patrick about the project's developmental lineage, on working with Katie Scott to commission the beautiful drawings that illustrate the natural elements of the piece, and about the challenges of working in a range of media to traditional signage to interactive iPad visuals.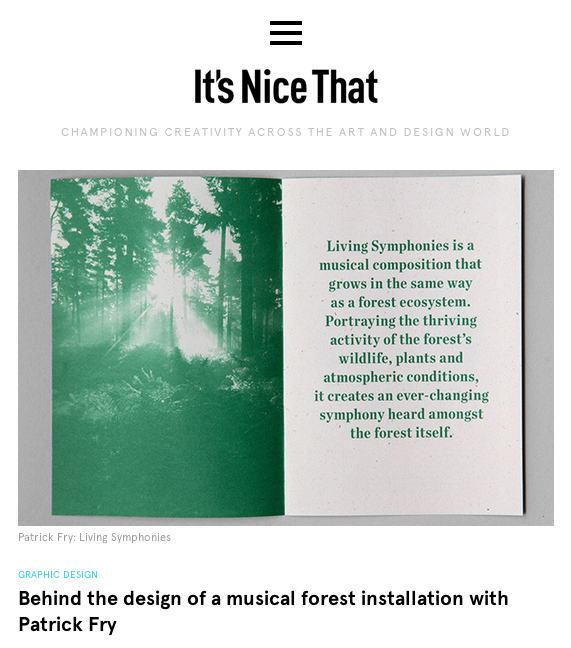 It's an insightful read and features lots of nice documentation of the spectrum of graphic elements that Patrick and Katie have produced. Read it here: Behind the design of a musical forest installation with Patrick Fry.
Pat also answered a complementary series of questions in a separate interview with YCN.